2018 Sponsors
Indivior is the world leader in addiction treatment with 20 years of experience and a unique, patient-focused approach. We didn't become the world leader in addiction treatment overnight. Our endeavor started small, with one singular focus – to intimately understand the journey of individuals suffering with addiction. People with addiction are often stereotyped and discounted, creating an environment where many are under-diagnosed, undertreated and under-supported. They're often unaware of their treatment options, have limited access to treatment, or simply don't seek it out because they're afraid of being stigmatized.
---
We believe that an Australia free from alcohol and drug harm will be an Australia that's safer for us all. We know real change can only come from a 'whole of community' approach, so our efforts are focused on working collaboratively with the community to deliver results with measurable long-term impact. We believe in using the latest research and insight to develop primary prevention policy and practice that reduces the impact of alcohol and other drug misuse in the community. Our work draws on the science of alcohol and other drugs and the most recent thinking in community development and mental health to develop innovative approaches designed to address the underlying causes of harm. We bring a collaborative approach to everything we do, because we know that only by working together can we prevent those at risk from falling into harm's way.
---
WHOS provides therapeutic programs aimed at achieving recovery from alcohol and other drug dependence, incorporating harm reduction and co-existing mental health initiatives. WHOS provides a range of evidenced-based therapeutic programs and projects targeting individuals seeking a treatment goal of abstinence, opioid reduction or opioid stabilisation.
---
As a community of specialists in health behaviour change, Ogilvy CommonHealth puts people at the heart of everything that they do. Working closely with their clients to gain powerful insights about their brands, customers and commercial landscape, they deliver communication programmes that do more than create interest; they shape solutions that open people's minds to better health decisions.

Ogilvy CommonHealth's unique team based in Australia delivers unrivalled communication solutions that are scientifically grounded and creatively driven.
---
The NSW State Health Plan: Towards 2021 provides a strategic framework which brings together NSW Health's existing plans, programs and policies and sets priorities across the system for the delivery of 'the right care, in the right place, at the right time'. The NSW State Health Plan highlights strategies to deliver on health priorities and improved health outcomes, and builds on previous reforms focusing on devolved decision-making, health system integration and increased transparency of funding and performance. It outlines in detail not only how we're continuing to roll out and extend our reforms in clinical care, funding and governance, but the next steps we need to take to keep delivering world-class care in NSW.
---
Our vision: Healthier Queenslanders. Our purpose : To provide leadership and direction, and to work collaboratively to ensure the health system to deliver quality services that are safe and responsive for Queenslanders. Our responsibilities: The Department of Health's role include: providing strategic leadership and direction for health through the development of policies, legislation and regulations developing statewide plans for health services, workforce and major capital investment managing major capital works for public sector health service facilities purchasing health service delivery supporting and monitoring the quality of health service delivery delivering specialised health services, providing ambulance, health information and communication technology and statewide health support services.
---
The Queensland Mental Health Commission (QMHC) was established on 1 July 2013 as a statutory body under the Queensland Mental Health Commission Act 2013. Under the Act our purpose is to drive ongoing reform towards a more integrated, evidence-based, recovery-oriented mental health and substance misuse system. In line with our legislation, our job is to develop a whole of government strategic plan by working together with consumers, families, carers, government and non-government stakeholders. Our role is to then facilitate, support and report on our work and the work of others who put the Strategic Plan into action; carry out, support and contribute to reviews, research and evaluation; facilitate and promote awareness, prevention and early intervention strategies; establish and support mechanisms to improve system governance, such as the Mental Health and Drug Advisory Council and promoting consumer, family and carer engagement and leadership.
---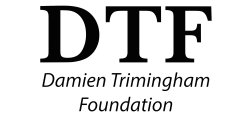 Damien Trimingham Foundation
The Damien Trimingham Foundation is a not for profit foundation established in 1997 after the death of Damien Trimingham. It's primary aim is to acquire and distribute funds to organisations that support efforts to improve the lives of families affected by alcohol and other drugs.
---
The Exodus Foundation is recognised as a leading frontline charity, The Exodus Foundation meets the needs of Sydney's poor and homeless by connecting each guest with the professional services they need to break their cycle of poverty. The Exodus Foundation provides free meals to the needy every day of the year, and counselling and outreach services to guide their futures. Food parcels are distributed to disadvantaged families and our health professionals deliver primary healthcare. Thousands of homeless and needy people rely on The Exodus Foundation each year and the community trust us to make their futures better.
---
Primary health networks (PHNs) have been established with the key objectives of increasing the efficiency and effectiveness of medical services for individuals, particularly those at risk of poor health outcomes. They also aim to improve coordination of care to ensure people receive the right care in the right place at the right time. PHNs are not for profit, regionally based organisations which aim to strengthen primary care by redirecting frontline health services to improve health outcomes of the community.
---
SA Health is committed to protecting and improving the health of all South Australians by providing leadership in health reform, public health services, health and medical research, policy development and planning, with an increased focus on well being, illness prevention, early intervention and quality care. SA Health is the brand name for the health portfolio of services and agencies responsible to our Ministers, the Minister for Health and Minister for Mental Health & Substance Abuse and the Minister for Ageing.